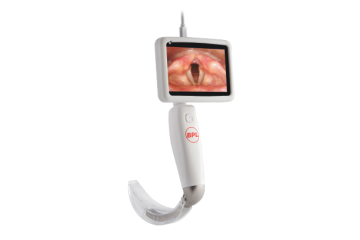 BPL VL-01 Disposable Video Laryngoscope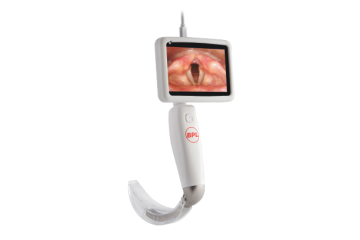 BPL VL-01 video laryngoscope, a new age Compact, Lightweight & Portable laryngoscope for a fast and effective intubation. The device features replaceable blade technology and offers state-of-the-art image technology.
Features
CMOS CAMERA WITH LED - 2MP CMOS camera
High-Definition Anti Fog lens and integrated LED light source for high performance visualisation
DISPOSABLE BLADES - Affordable, sterile, vacuum-packed disposable blades connects securely to the video laryngoscope handle with a lock.
4" INCH LCD DISPLAY- High resolution 4' anti-Reflective LCD display designed for maximum visibility
ERGONOMIC HANDLE- Anti microbial, ergonomically designed reusable handle to assist clinicians while using at 180° angle
SCREEN ROTATION- 180° Horizontal Screen Rotation along with Vertical movements for enhanced clinical assistance
QUICK DATA TRANSFER - Videos and images can be transferred via a micro-USB port for easy storage and access
BATTERY INDICATOR - Rechargeable Lithium-ion battery with a 2Hr capacity and a low battery indicator
BUILT IN MEMORY - 4GB built in memory, for continuous video recording and image capturing with a use of a button.
Gallery