News & Events
Current Year: 2022
September 2022
BPL Medical Contribution to the 10BedICU Project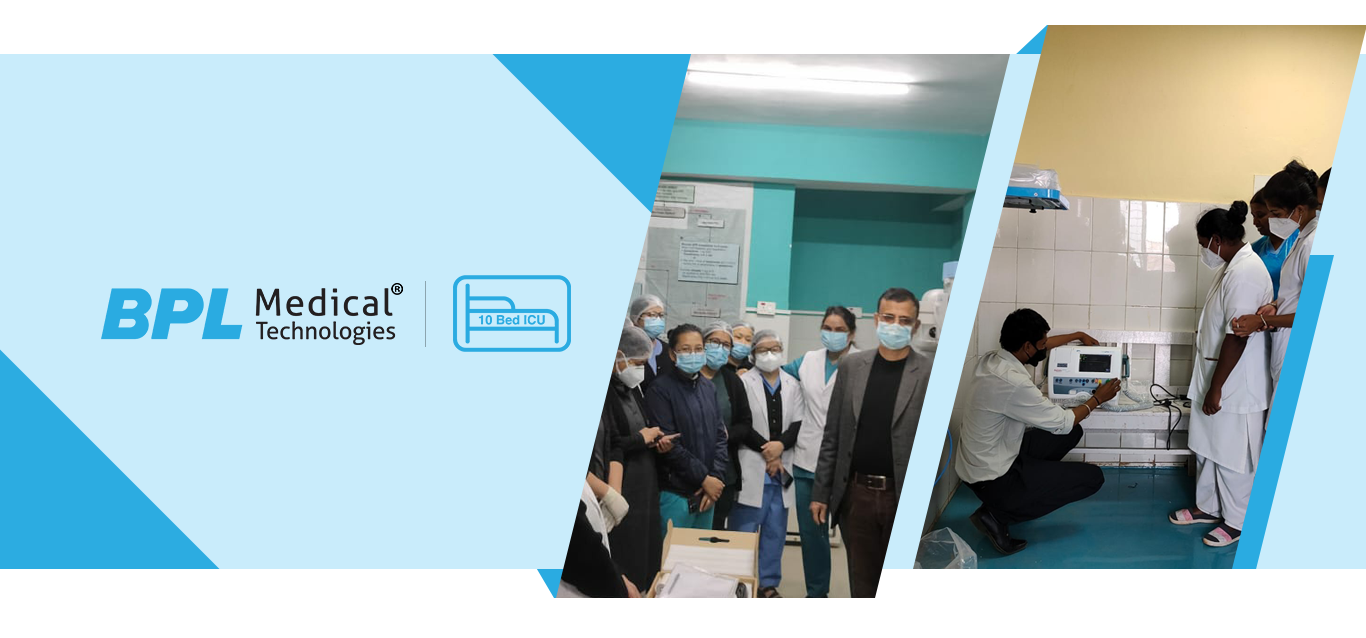 Introduction
With the COVID-19 pandemic testing even the more developed healthcare ecosystems globally, the foundations of India's healthcare system have naturally also been shaken. India's overall response to the pandemic witnessed both the private and government sectors working in tandem. One of such responses has led to the inception of the 10-Bed-ICU project - a PPP (private-public-partnership) project undertaken by the different Indian state Governments, donors, and a group of NGOs to create proper ICU infrastructure in various Government hospitals. An initiative to combat the effects of the second wave of the COVID-19 pandemic especially in rural India, the goal of the 10-Bed-ICU project is to cover each district with at least one 10-Bed-ICU facility.
As an Indian manufacturer of sustainable and quality medical equipment, we at BPL Medical Technologies are well-prepared with the most comprehensive portfolio of affordable healthcare solutions ranging in Cardiology, Critical Care & Surgery, Imaging, Mother & Child Care, Homecare as well as Consumables. Our persistent efforts to gift the world a healthy today and healthier tomorrow are backed by the recognition and respect we have earned from our customers through decades of dedicated service. On a mission to sustain and further enhance "Happier Living Everyday", we continue our pursuits to make healthcare accessible and affordable in the country and thereby improve the healthcare infrastructure.
BPL Medical Technologies is committed to provide necessary solutions to tackle the pandemic better and effectively work with the Indian Government in doing so. At the peak of COVID-19 second wave, we worked closely with the Central and State Government and partnered with Bharat Electronics Limited (BEL), a Navaratna PSU, to manufacture and supply Oxygen Concentrators in huge numbers. In a similar effort to tackle the effects posed by the pandemic, we are proud to announce as being one of the contributors to the 10BedICU Project.
About the 10BedICU Initiative
The developments in India's healthcare ecosystem over the last few years have largely been restricted to urban areas, whereas the rural areas are grappling with a host of issues that need immediate attention. The 10BedICU project seeks to provide effective health care to rural population throughout the country. Launched in response to the second wave of the COVID-19 pandemic, the project aims to cover each district with at least one 10-Bed ICU facility.
This initiative attempts to address the below five gaps present in the critical care system of rural India:
To overcome the lack of ICU facilities in rural areas
To immediately overcome the lack of adequately trained human resource for ICUs
To provide proper coordination between administrations and health systems
To provide capacity building of doctors and nurses by facilitating the development of training modules and online courses on covid management, ICU protocols and more
Adopt communization as an implementation strategy to ensure better governance of the facility and long-term sustainability
The individuals behind the inspiring 10BedICU Project initiative are –
Vinod Khosla

Founder partner at Khosla Ventures in Menlo Park California

Srikanth Nadhamuni

Founder CTO of Aadhaar, Managing Trustee of the eGovernments Foundation, Chairman of Khosla Labs and Novopay and Board Member at HDFC Bank.

Dr. Sudarshan Hanumappa

Winner of the Padmashree and Right-Livelihood awards, Dr. Sudarshan is the founder of Vivekananda Girijana Kalyana Kendra (VGKK) and Karuna Trust

Raj Pakala

Founder & CEO at ETG, Managing Director at Sharp Ventures and Founder Events

Nagesh Gouravaram

COO at Smart IMS Inc, at Plainsboro, New Jersey.

Viraj Tyagi

CEO at eGov foundation and co-founder of Finnable credit

Bala Parthasarathy

CEO and Co-Founder of MoneyTap, Chairman of Freo

MK Perumal

Perumal has 30+ Years of IT experience, also plays executive leadership role at an MNC.

Sanjay Vijaykumar

Sanjay is co-founder of Pupilfirst.org.

Bisoya Loitongbam

Program Coordinator for Northeast and leads policy interventions for the 10BedICU Project.

Aparna Sathianathan

Law graduate and Project Coordinator for the 10bedICU Project

Gigin Chandy

Leads the engineering team for the 10bedICU project.

Amrutha Vijay

She takes care of Partnerships for the 10bedICU project.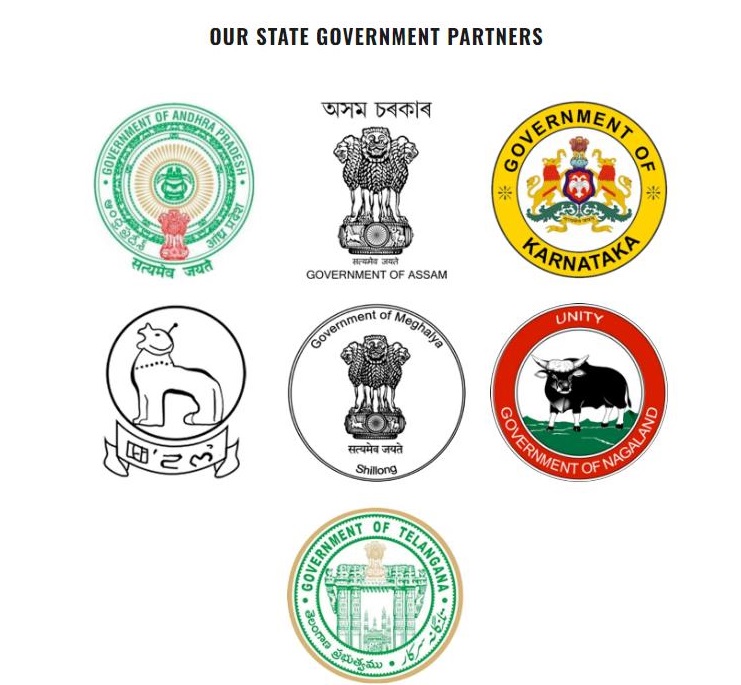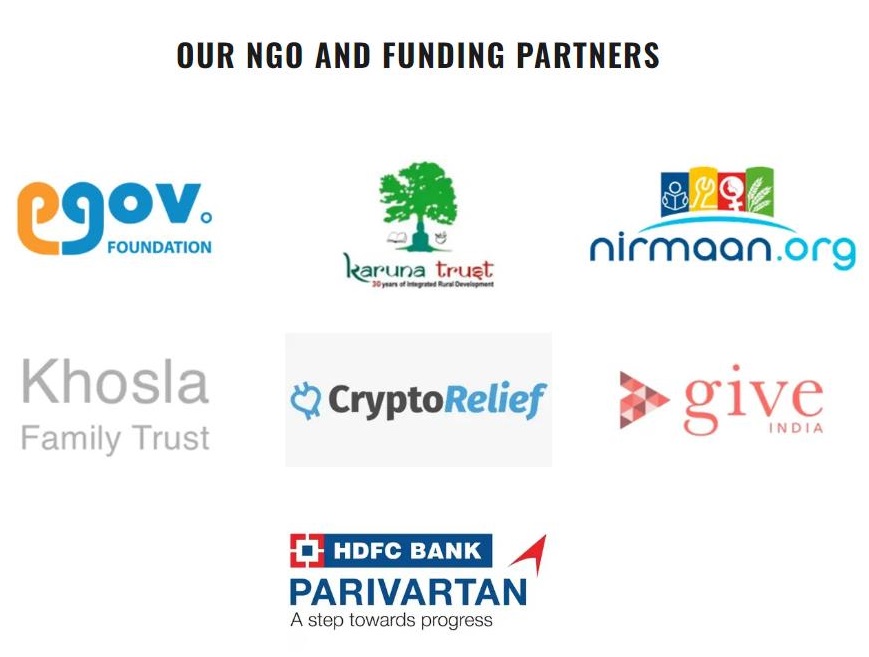 BPL Medical Contribution to the 10BedICU Project
BPL Medical offers a wide range of healthcare solutions that are manufactured in high-capacity facilities. Our products are manufactured in an ISO 13485 certified manufacturing facility in Palakkad and conform to global standards of quality assurance and best practice. We have a large team of R&D that strides to design and develop medical devices as per the needs of the Indian market and incorporate latest product features.
In association with HDFC Bank Parivartan, one of the funding partners of the 10BedICU Project, we have provided and installed many of our cardiology and critical care products such as Patient Monitors, X-Ray Machines, Warmers, ECGs, Defibrillators, Syringe Pumps, Volumetric Pumps, Penlon Laryngoscopes, Resuscitation Bags, BP Apparatus and Consumable items like Ventilator circuits, HMV Filters, Bacterial filters, etc. In addition to critical care medical equipment, we have also successfully provided other essentials such as ICU cots, ABGs, crash carts, shifting trolleys, suction apparatus, otoscopes, etc. with support from various other vendors. So far, we are successful in providing more than 3,500 equipment to over 110 different hospitals across 8 Indian states.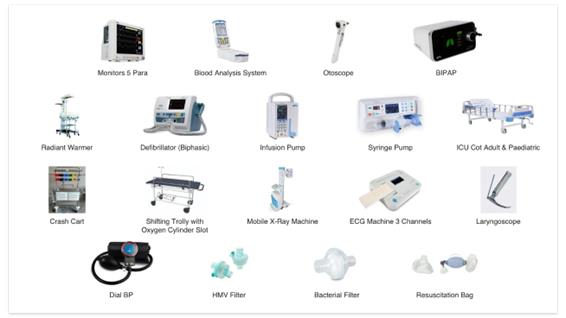 With our strong R&D efforts we have deployed our patient monitors with a Tele-ICU module, which essentially captures & display data of a patient in a hospital to the specialist doctors that can support with patient care remotely. Here are some of the key highlights of this module:
All BPL patient monitors in the ICU facility can be connected centrally through Medius+ PRO software that provides a one-touch access to patient demographics, alarm settings, reports printing as well as bedside view
The Medius+ PRO also runs as a server. An additional software can be used to access this server through windows-based PC/TAB – which helps in remote montoring
Medius+ PRO software is designed to post the patient vital signs and waveforms in JSON format to HTTP server in real time.
The Care Application integrated to this HTTP server allows for real-time patient monitoring
This Tele-ICU module connects the health care centers in rural region to a centralized hub at a tertiary hospital or medical college with online specialists. Thus, the patients in remote regions can easily avail services of a healthcare specialist physically present in the urban areas.
Overcoming On-field Challenges
The rural regions of India are topographically and ethnically diverse, especially in the north-eastern region. Factors like sparse population, remote regions and far-flung areas presented unique critical care service & supply gaps that have been accentuated soon after India grappled with the consequences of COVID-19 crisis. As one of the severely affected regions during the second wave of the pandemic, the 10BedICU project aims to address the lack of critical care infrastructure in rural parts of the country, and to improve the critical care services.
With careful strategic planning, well-timed co-ordination across departments and strong support from various stakeholders, our team of professionals ensured an appropriate, successful delivery & installation of a comprehensive range of critical care solutions. So far, this turnkey project has been successfully executed in 8 Indian states – Karnataka, Manipur, Meghalaya, Sikkim, Nagaland, Assam, West Bengal, and Mizoram – in the much larger 10BedICU project. Through this collaboration, we intend to improve the critical care infrastructure in India and build a more optimistic post-pandemic future. BPL Medical remains steadfast in improving the healthcare infrastructure of India with quality, affordable solutions.