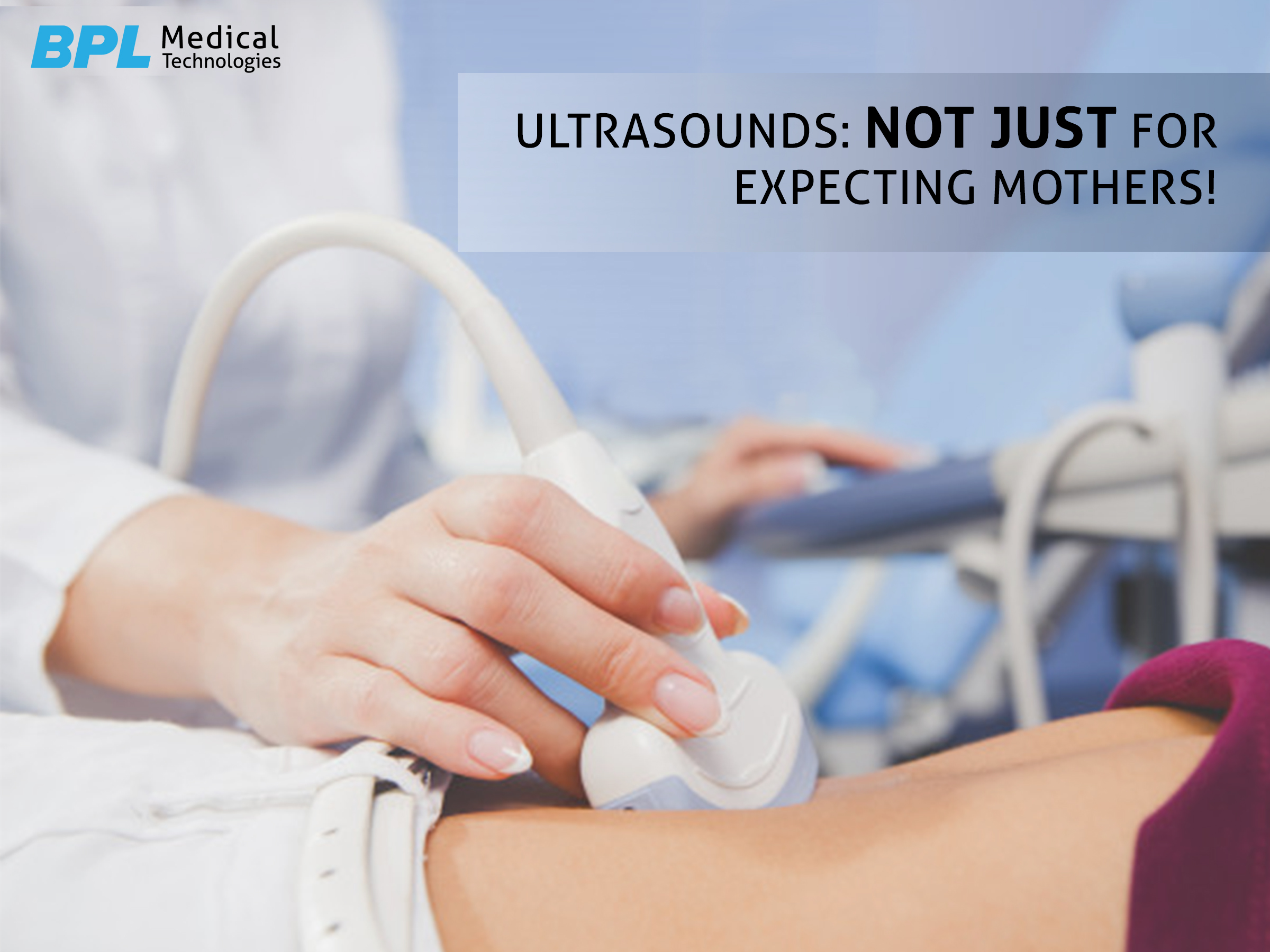 There are different Imaging techniques like X-rays, CT Scans, etc. which help to identify sources of particular diseases or certain defects in a human body.
'Ultrasound' is one of the widely used applications for Expecting mothers and Gynaecology applications. The use of Ultrasound machines is considered safer as they do not involve harmful ionized radiation. Plus, this technique shows a better picture of the baby in the uterus, thereby, allowing the doctor to check most details about the baby such as heartbeat, age, growth, movement, muscle tone, and overall development.
However, Ultrasound is not restricted to use only for pregnant women. So, what does it exactly do and what are its major areas of application?
Understanding Ultrasound
It is a diagnostic imaging technique/method that forms images of internal body organs and structures using high-frequency sound waves. The structures/organs whose images are created can be kidney, liver, as well as blood vessels, joints, tendons, muscles, and so on. The ultrasound technique helps physicians/doctors to examine your body for certain complications.
How do the Ultrasound Machines Work?
To make images of soft tissue structures/organs, this machine triggers sound waves (of high frequency) that get reflected from the relevant body structures. These sound waves The computer then creates the corresponding image/picture after receiving the waves. This medical imaging technique has to be implemented by a trained physician / professional who has past experience of handling it.
As mentioned above, the Ultrasound machines can be used to diagnose conditions related to various internal body organs, and hence its usage is not limited to performing sonography (the technique of creating an image using sound waves) in expecting mothers. Few example areas of application for Ultrasound are as listed under:
To study blood vessels, heart, abdominal as well as pelvic organs
To understand the root causes of infection, swelling or pain in various internal organs of the body
To measure and analyze the blood flow in arteries and eventually identify blockages, if any
To detect cysts or related unusual growths in pancreas, liver, etc.
To identify cases of fatty liver or liver cancer
Advantages of Ultrasound Diagnosis Technique
As it does not use any form of radiation, it is quite safe in comparison to X-rays and CT scans. This technique is generally painless and does not cause any discomfort. It helps to create images of soft tissues that may not be clearly visible in X-rays. It is portable and less expensive as compared to other medical imaging techniques.
Hope the above points have brought clarity in your mind with regards to the various applications (in addition to baby diagnosis in pregnant women) and benefits offered by ultrasound machines. BPL Medical Technologies has a specialized set of ultrasound products that deliver high-quality image performance and unparalleled operating efficiency. You can have a glimpse at these ultrasound machines here.