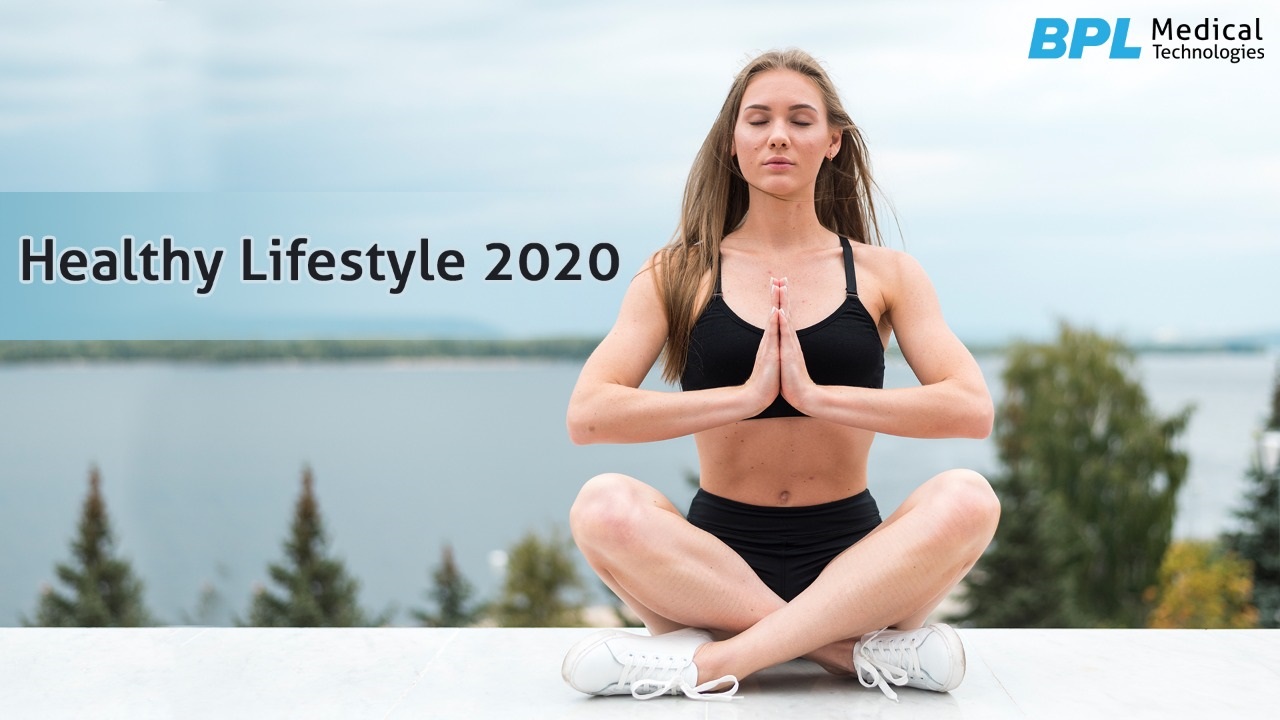 2020 has begun and many of us have tried to make new resolutions for the year – with fitness being a must in this new decade. Many of us tend to relate fitness with only workouts at the gym, but forget that overall health revolves around a lot of other factors related to eating, drinking, sleeping, physical activity, mental activity, and more. So, what are the things you need to do to maintain a healthy lifestyle in 2020? Let us discuss some of these healthy living tips below.
6 Best Ways for Maintaining a Healthy Lifestyle
1. Consistent Physical Activity
Going for swimming sessions or a game of football/cricket every Sunday morning may not be enough to keep your body active, especially when the rest of the week you are sitting for the whole day at work in front of your laptop / PC. Aim for consistency in any physical activity that you do. To avoid boredom, involve yourself in a variety of physical activities on a regular basis – which may be hitting the gym, or going for a swim, or going for a round on cycle, or even playing a game of cricket or football on the turf.
2. Eating at Regular Intervals
Before we dwell on what you should eat and what you shouldn't, it is important to ensure that you eat something at regular intervals of time. Regardless of how busy you are, do not keep your stomach empty for a long duration.
3. Sleep Well
Ensure your body gets enough sleep on a daily basis. If for some reason you couldn't sleep for at least 7 hours at night, make sure you have good sleep on the following night. A good night's sleep will ensure you stay active the whole day and will even improve your efficiency and productivity at work and otherwise.
4. Own Your Mornings
Many of you will give the excuse of lack of time to do any physical activity or maybe to give attention to your own body. Aim to sleep early around 11 p.m. and wake up by 6 a.m. on most days of the week. Keep aside the time from 6 a.m. to 7:30 a.m. for yourself and engage in a few minutes of walking, yoga, cycling, or even a quick yet effective HIIT workout at the gym. This habit shall ensure that your body and your mind stays active for a longer amount of time.
5. Healthy Eating Habits
Have a wholesome breakfast in the morning comprising of idlis or egg omelettes or similar hot food items, along with cereals/oats/muesli, dry fruits, and a glass of milk or fresh fruit juice. Make sure you consume at least two fruits and some salad every day. Drink 2-3 glasses of warm water immediately after waking up in the morning, and drink a minimum of 11 to 12 glasses of water throughout the day. Ensure that your dinner is the lightest meal of the day, and make sure you have it before 8:30 p.m. every day.
6. Prepare Yourself for Tougher Physical Challenges
To keep yourself motivated throughout the year to indulge in physical activities and a healthier diet, try involving your family/ friends in your fitness journey. Try group activities like marathons, hikes, or treks to bring an element of fun and competition into fitness, so you're always feeling engaged and challenged!
By integrating these tips into your lifestyle, you'll find yourself loving its positive effects on your overall well-being. So try it out and start 2020 on the right foot!