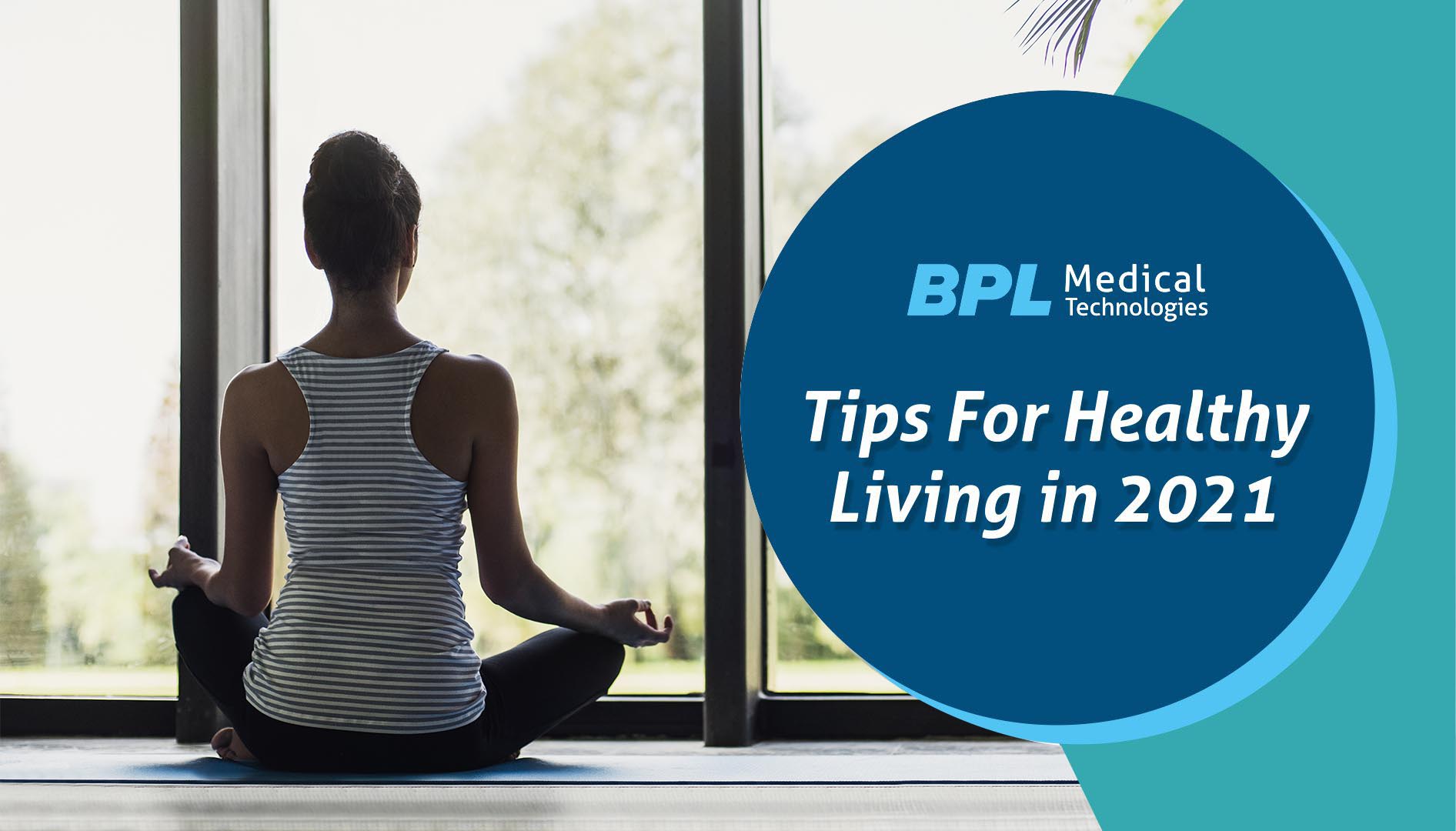 The year 2020 has been quite a roller coaster ride for our health and wellness concerns. It was hard to maintain a healthy lifestyle in the middle of a crisis like this. The year which no one could have imagined smashed most of our healthy living goals. But now as we enter 2021, let's hit back hard. Make healthy living goals and give your best to achieve them.
Below are some tips for healthy living in 2021.
1 – Carry Your COVID-19 Essentials
As we are still amid this crisis, it is important to carry essentials to ensure safe travel during COVID-19 times. Below mentioned are some essentials you should consider:
A mask is mandatory to wear whenever you step outside the house. This keeps you and the people around you safe.
Don't forget to carry a pocket-size hand sanitizer and keep sanitizing your hands.
Wearing a pair of gloves and using disinfectant wipes provides you extra protection.
We must also practice basic safety practices to avoid any infection. This includes the following:
Maintaining social distancing
Keeping our Arogya Setu app updated.
If you are buying edibles from outside, opt for packed food/water and avoid open containers as they are prone to infection.
COVID-19 Essentials
2 – Health Check at Home
It is very crucial to keep the essential medical devices at home and check your health status regularly. There are many homecare medical devices that help you stay updated on your health status in the comfort and safety of your home.
Pulse Oximeter: It is a portable device that helps you monitor the oxygen saturation of haemoglobin in the blood. A COVID-19 infected person may suffer from low levels of blood saturation which can be checked using a pulse oximeter.
Non-Contact Infrared Thermometer: It can help curb the spread of infection. Infrared thermometers measure temperature from the forehead without any physical contact.
Automatic BP Monitor: We must keep a regular check on our blood pressure levels at home with an automatic BP monitor. It is becoming a common household device as it is easy to handle and use.
Nebulizer: Amid these difficult times, we all need a smart and effective solution to our respiratory problems. Nebulizers aim to deliver medicine effectively and with ease by converting it into breathable mist. It is required for diseases like asthma, COPD, chronic bronchitis, etc.
BPL Medical Technologies Home Medical Devices
3 – Heart-Healthy Lifestyle
The heart is one of the most important organs of our body. Our heart's health depends on how healthy our lifestyle is. The COVID-19 Pandemic has affected all of our lifestyles but you still need to take care of your heart. Here are some heart-healthy tips to follow in 2021:
Even if you're at home, stay active and keep yourself engaged so you don't sit ideal.
Too much stress can take a toll on your heart or health.
Diet plays a very crucial role in keeping the heart healthy. Keep a check on your eating habits by choosing healthy foods over fast/junk foods. Cook food at home using fresh and healthy ingredients that are good for your heart and overall health. This will also help in maintaining a healthy body weight.
Keep in touch with your doctor for regular check-ups or if you have any history of heart disease.
Heart-Healthy Lifestyle Tips
4 – Live the New Normal with Self Care
We are all still confined to our homes during this COVID-19 pandemic. This has affected us mentally and physically in many ways. This has also lead to a decrease in our productivity and health levels. This new year, it's high time that we live a healthy lifestyle and get back into a routine amid this new normal. Below are some tips:
Create and maintain a routine- Wake up early and make a schedule for your tasks for the day.
Do yoga or meditate. Good mental health promotes good physical health.
Make a habit to pen down your thoughts daily, or simply try out any activity that keeps you mentally fresh.
Keep learning new things and engage in your hobbies.