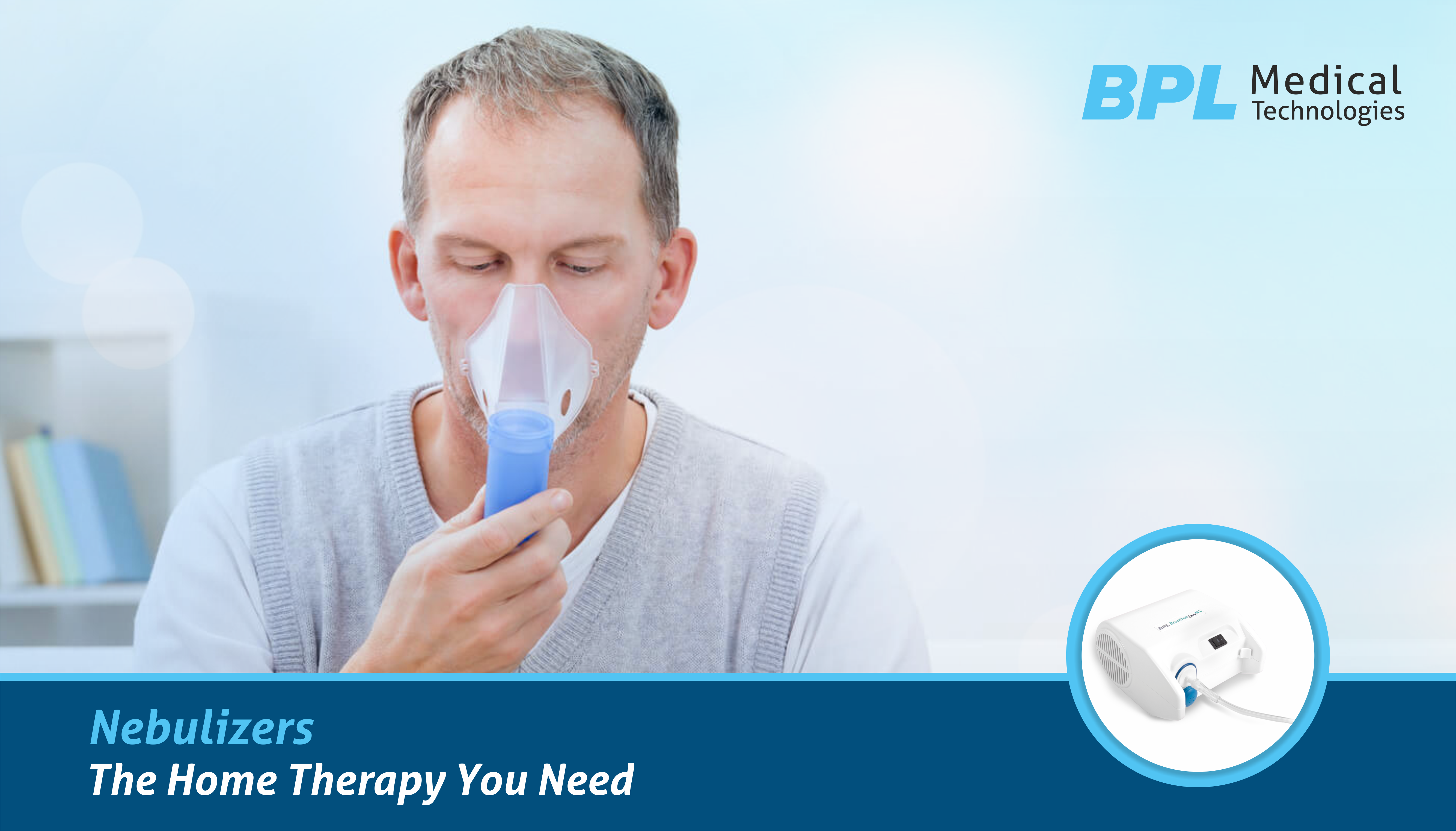 We all know that breathing problems are something that need immediate attention and care. Home nebulizer therapy has proven to be an effective way of treating and controlling various breathing problems. Amid these difficult times, we all need a smart and effective solution to our respiratory problems.
Given that, nebulizer is the answer to such problems. It provides the solution to the safety and comfort of your home. Read here to know all about home nebulizer therapy.
What is Home Nebulizer Therapy
Home nebulizer therapy is very convenient and effective to perform. You just need some basic knowledge that we will discuss below. Home nebulizer therapy works by transforming the liquid medicine to a breathable mist. This is done using a machine called nebulizer. A nebulizer transforms medicine into a breathable mist. After that, the person inhales the mist. Therefore it allows the body to absorb the medicine quickly and effectively.
You may need a doctor's prescription to buy a nebulizer, or you can get one at your doctor's office. However, the doctor also recommends getting breathing treatments at their office. This therapy can be used to deliver many types of medicines. Thus helping to control breathing problems at your home itself.
Read below to know more about the advantages and benefits of home nebulizer therapy.
Advantages & Benefits Of Using A Nebulizer
Home nebulizer therapy offers a quick and effective way to find relief from respiratory problems. For example diseases like asthma symptoms, COPD, bronchitis etc. can be taken care at home without rushing to the doctor. Nebulizers are no longer big and bulky. Modern nebulizers are compact and portable. Therefore they are small enough to fit into the palm and carry in your pocket. It doesn't require a long time for the preparation or procedure. Thus you can perform the therapy quickly heading to the office, school and take whenever you need it!
Nebulization therapy gives fast relief and allows small children and old people to breathe easier.
Uses of Nebulizer at Home
We can take the nebulizer therapy by ourselves at home, but we need to take it under the guidance of our doctor. Our doctors prescribe home nebulizer therapy for a variety of health issues. As per Medical News Today, below are some respiratory diseases that require home nebulizer therapy.
Chronic Obstructive Pulmonary Disease (COPD)
Cystic Fibrosis
Asthma
Emphysema
Chronic bronchitis
This also helps in dealing with respiratory issues if you have COVID-19. Home nebulization therapy can be a sign of relief for moderate breathing difficulties. To make the use of nebulizer more easy and effective, follow the steps below to perform the procedure.
Steps to use a home nebulizer
Steps to Take Home Nebulizer Therapy
We have mentioned the procedure of home nebulizer therapy for you in simple steps. Few basic steps involved in the use of a nebulizer are as under:
Clean the device and medicine cup/ctainer properly
Wash hands
Check the correct measurement of the medicine to be consumed
Put the medicine in the cup/container
Connect the tube to the machine
Assemble the mask and mouthpiece
Power ON and check if the device is administering the medication in the form of a mist
place the mask appropriately over your nose and mouth to leave no gaps
Start taking slow and deep breaths through the mouthpiece. Follow this until the medicine is consumed entirely. Keep the medicine cup/container upright during this step (which may take a few minutes)
Conclusion
In conclusion, by now you may very well know that home nebulizer therapy is a convenient home treatment for a range of respiratory conditions. Therefore, we advise you to consult your physician and take the therapy as required.
BPL Medical Technologies offers a range of Nebulizers that will help you, your children and parents breathe easy at the comfort and safety of your home. Our nebulizers are available to buy online, check out here: