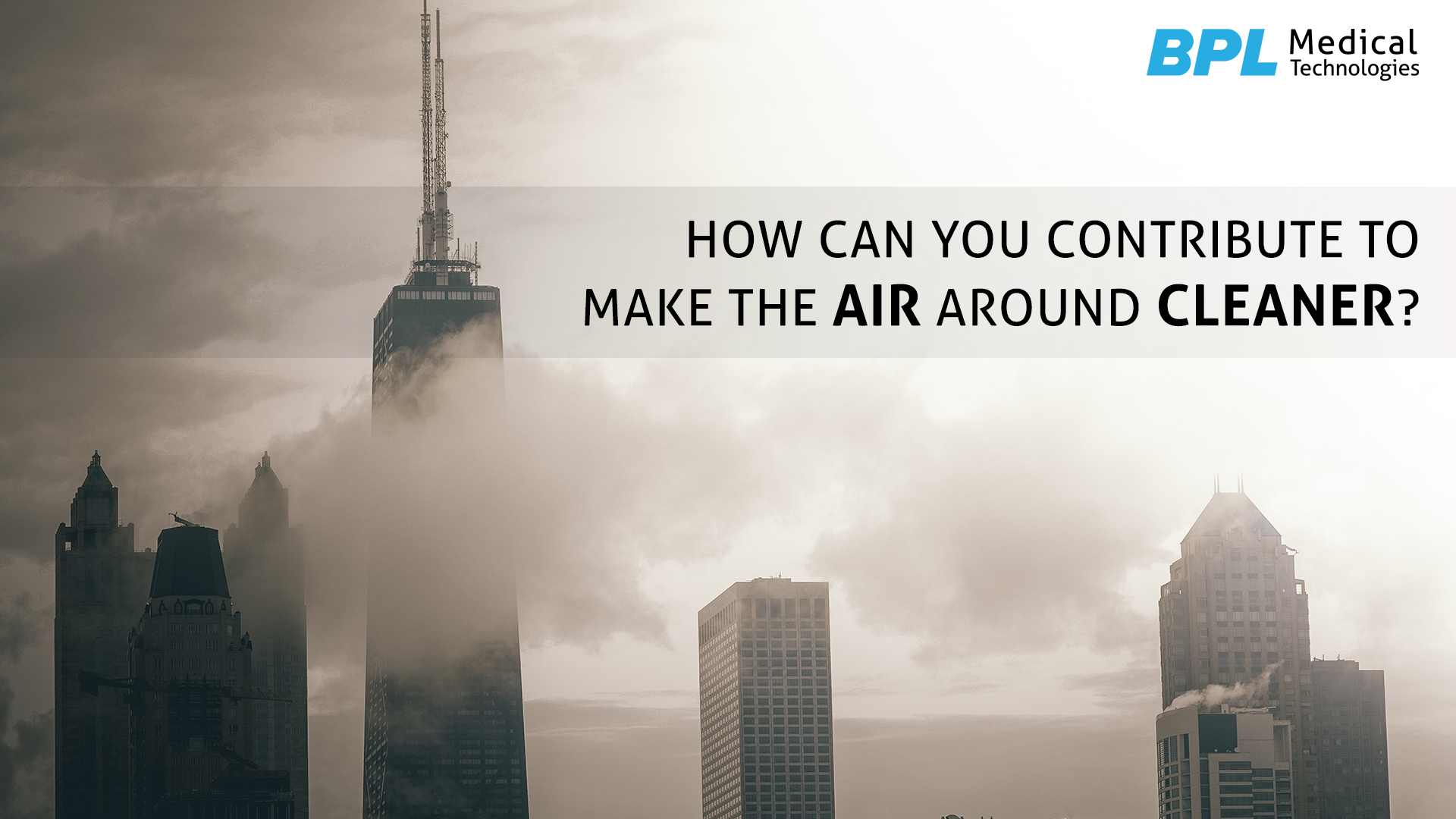 We all are alive as long as we breathe. Are you aware of the quality of air that you breathe? Is it good, average, bad, worse or worst? Considering the various ways in which human beings have started polluting the environment, most of us are breathing air that is not good!
And this impacts the health of your lungs and could be the source for many complications or diseases that can happen to you in the future. It is therefore essential that you start taking small steps towards reducing air pollution, which in turn will make the air around cleaner. Let us have a look at some of these steps in this post.
Important Measures to Keep the Air Clean
Reduce Usage of Your Car
Just because you own a car doesn't mean you take it along with you wherever you go. Stop taking the car daily to your office and instead opt for car-pooling or use public transport occasionally. For extremely short distances, walk around or cycle your way to the destination.
Make Your Car More Efficient
Whenever you use your car, make sure it utilizes less fuel by switching off the engine at signals, as well as ensuring the tyres are properly inflated. Additionally, get your car serviced regularly so that it remains efficient and utilizes less fuel.
Reduce Consumption of Energy
Electricity and gas pollute the air significantly. So, it makes sense to use them sparingly only when required. For example, keep your air conditioner ON to cool your room for an hour or so before you go to bed instead of keeping it ON the whole night. Try to maintain the temperature of the air conditioner around 24 degrees and avoid lower temperatures.
Use that washing machine or dishwasher at home only when you have full load. Avoid burning of wood for any purpose, and make limited usage of heaters during winter by switching it ON only in the rooms where you sit (instead of turning ON the heaters in all rooms).
Plant More Trees
Develop the habit of having few plants at your home, in your building, and in your surrounding areas. Start taking initiatives of planting more trees in a group at periodic intervals. Educate your kids to do the same so that the message gets spread to many people. As plants inhale carbon dioxide and exhale oxygen, they help to make the air clean.
These are some simple tips to make the air cleaner. There is another way to ensure that you breathe cleaner air at home, office, and wherever you go – by making use of air purifiers. BPL Medical Technologies offers a wide range of compact air purifiers and you can choose the one ideal for your requirements by having a look at them here.