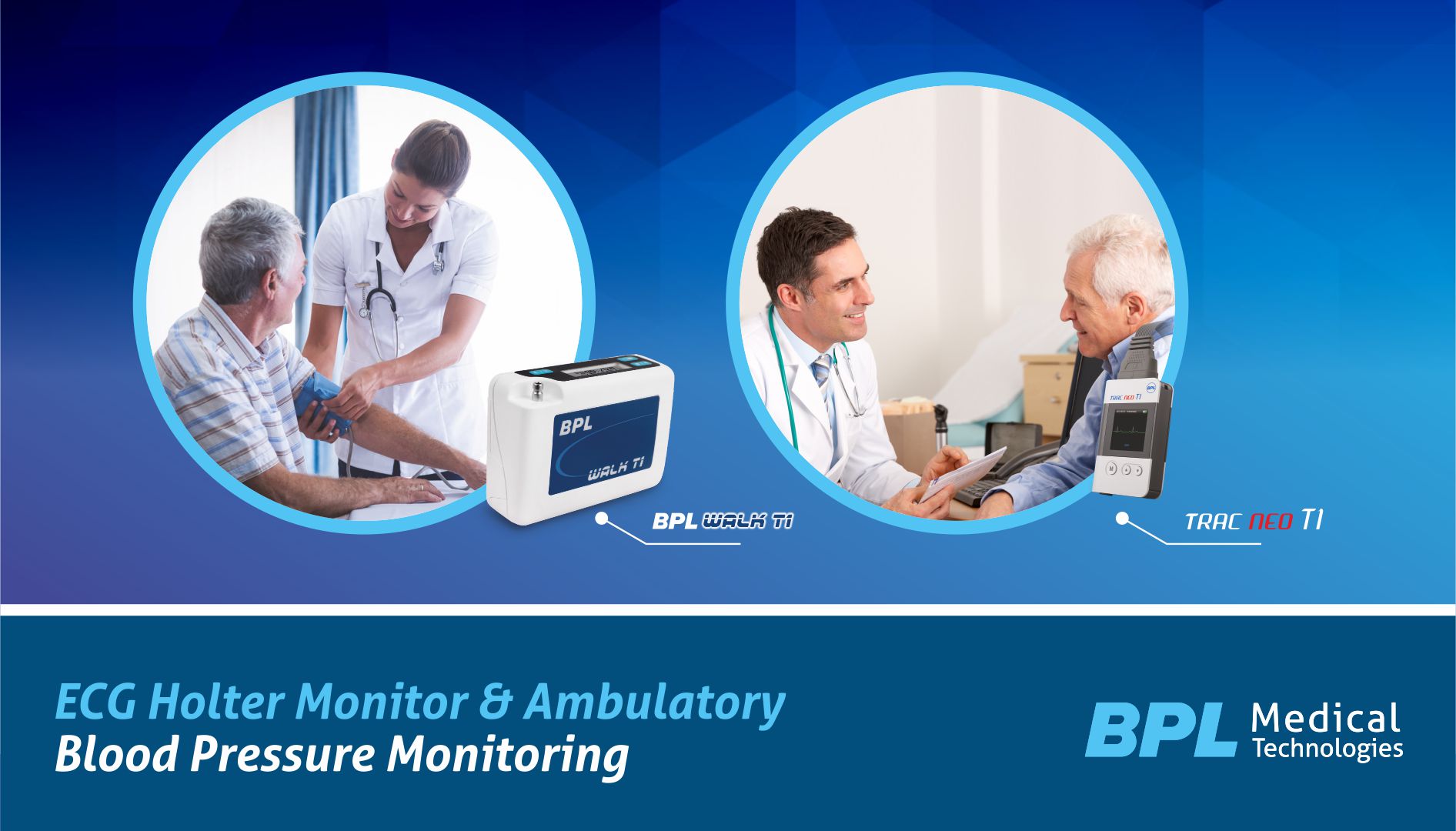 BPL, first Indian company to manufacture ECG. Today, with continued innovation in Cardiology portfolio, BPL offers ECG Holter & Ambulatory Blood Pressure Monitoring (ABPM) that has an integrated solution for patients in cardiac monitoring. As per cardiologists, it became a standard care of approach to monitor Hypertensive patient with both ECG Holter & ABPM to evaluate risk.
ECG Holter Monitoring
ECG Holter Monitoring is especially valuable when symptoms occur infrequently and are unlikely to be captured during a random ECG. It's considered as an excellent resources to look for and diagnose cardiac arrhythmias in the patient. American Heart Association (AHA) recommend the Holter analysis for the patients with unexplained syncope, palpitations, and dizziness. With the advent of highly effective pharmacotherapy, the survivors from cardiovascular disorder is growing, so Holter monitor helps inaccurately assess a patient's cardiovascular condition when appropriately utilized.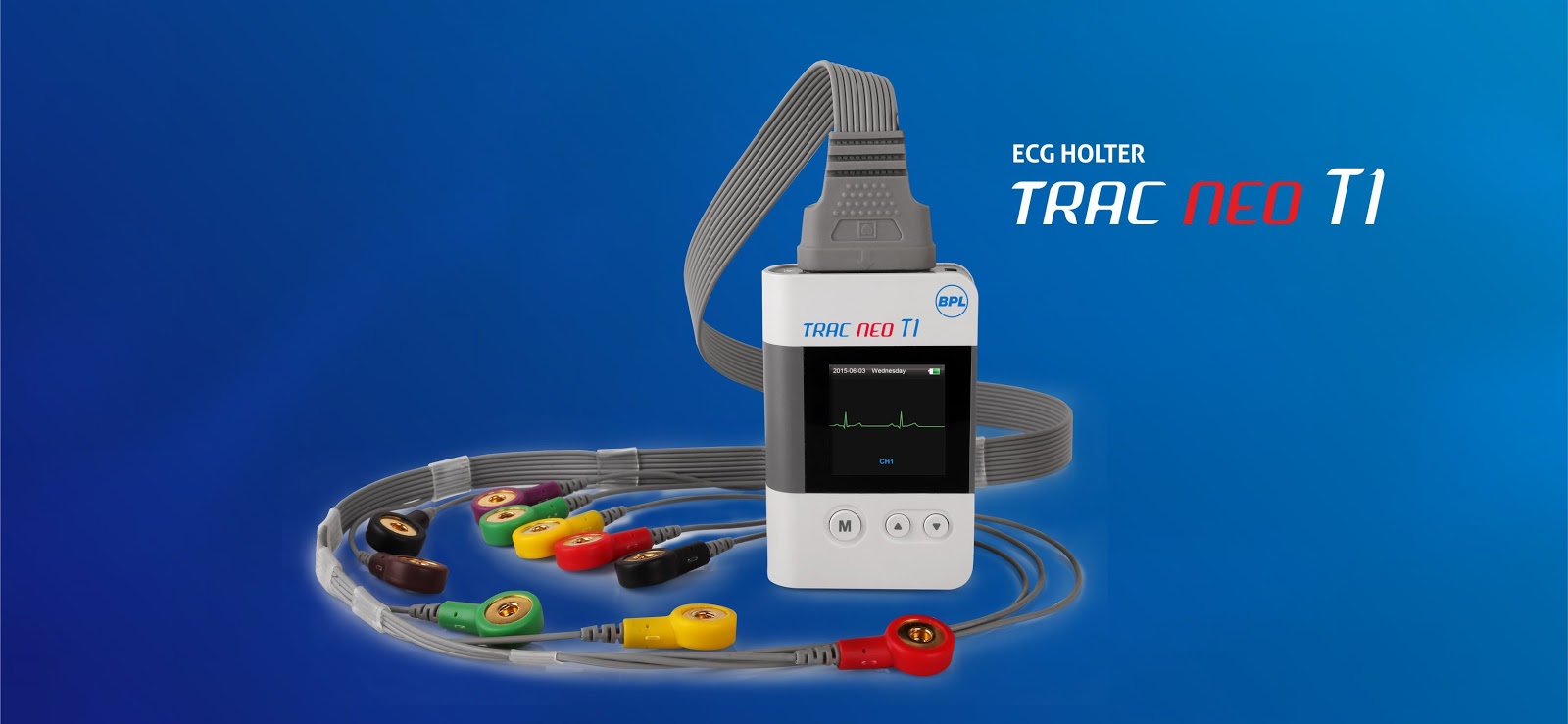 BPL Track Neo T1 – ECG Holter Monitor
Recently BPL Medical Technologies launched a new model, TRAC Neo T1. It is a 12 channel digital recorder which records upto 6 days on a single AAA battery. Its waterproof design protects against water & dust. Recorder has Color display for visual confirmation of patient hook up. The desired value of Sampling rate & AD Resolution can be set in the recorder. Analysis Software has proven algorithm which provides more accurate scans with advanced analysis results like Atrial Fibrillation/Flutter (A FIB/FLUT) analysis, Heart Rate Turbulence (HRT) analysis, Heart Rate Variability (HRV) analysis, Spectrum etc.
Ambulatory Blood Pressure Monitoring (ABPM)
In recent years, ambulatory blood pressure monitoring (ABPM) has become a commonly used tool for the diagnosis and management of hypertension. It provides data related to blood pressure variability, estimation of true blood pressure, overnight changes in blood pressure, blood pressure load, sleep blood pressure dipping, and morning surge in blood pressure. ABPM also helps in predicting target organ damage, morbid events, and cardiovascular risk.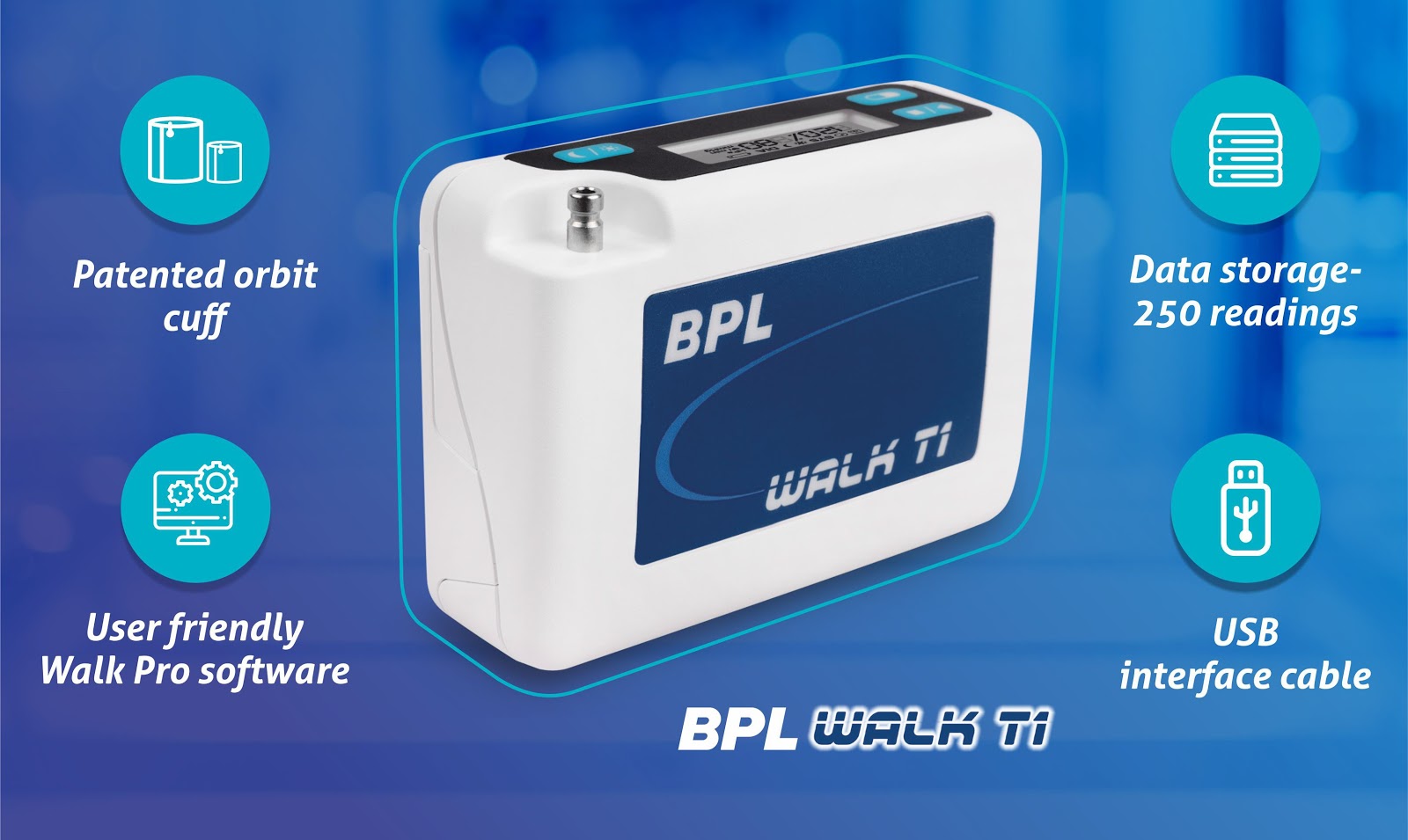 BPL Walk T1 – Ambulatory Blood Pressure Monitoring