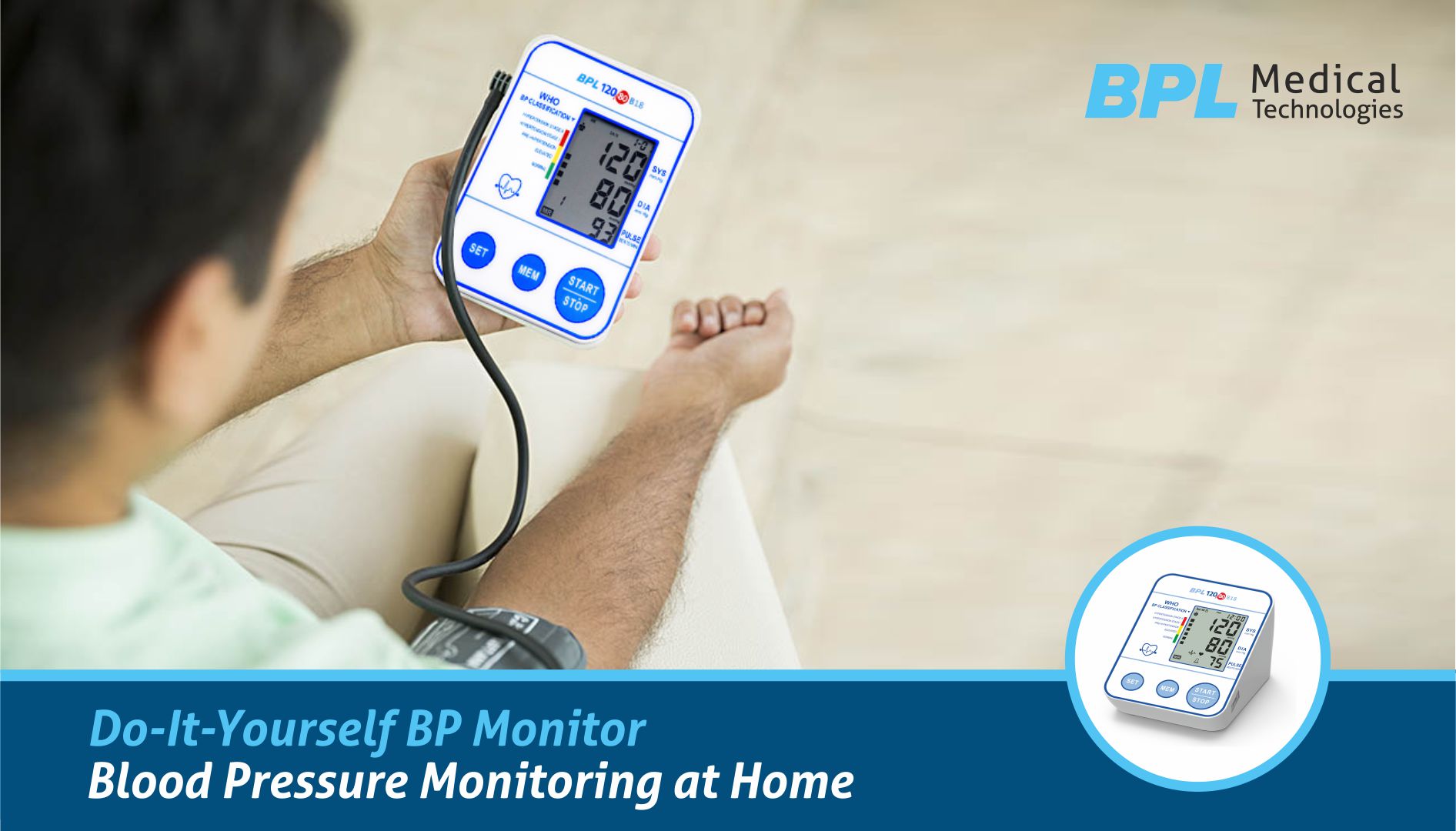 If you're suffering from blood pressure issues, your doctor most likely has recommended you to regularly monitor your blood pressure levels at home. Therefore, you need to monitor your blood pressure at home under such circumstances. Also, when you're keeping a regular check on your blood pressure levels. The do-it-yourself BP monitor, also known as automatic blood pressure monitor, is becoming a common household device. It helps you set goals and keep track of your blood pressure levels. But still there are people who don't know much about the device and its importance. Read below to learn all about blood pressure and the automatic blood pressure machine.
What is High/Low Blood Pressure
Blood Pressure (BP) is one of the major signs of good or poor health. It is the pressure exerted by the blood on the wall of our arteries. While the blood is being pumped out of the heart into the arteries, blood pressure is caused by the flow of the blood and the resistance it encounters when it moves through those closed vessels.
BP is measured in millimetres of mercury (mmHg). The highest pressure exerted by the heart while pumping a healthy body should be 120mmHg (Systolic BP). Similarly, the lowest pressure is when the heart rests between two heartbeats, which should be 80mmHg (Diastolic BP). When blood pressure is below or above these standard levels, it is called low BP and high BP. This is also known as "Hypotension" and "Hypertension" respectively.
As both "Hypotension" and "Hypertension" needs to be monitored regularly, a do-it-yourself BP monitor is very important to use.
Do-It-Yourself Blood Pressure Monitor (DIY BP Monitor)
Too often, we take our health for granted and are hesitant to spend money on essential medical devices. However, buying an automatic BP monitor is worth it. It will keep you free from the hassle of going to the doctor for a BP check and allow you to simply check your BP levels from the comfort of your home.
A DIY BP monitor is a fully automatic blood pressure monitor operating on the oscillometric principle for precise measurements and accurate results. It measures your blood pressure and pulse rate with an easy one-touch operation.
Its many useful benefits make it a must-have for every home
Benefits of Do-It-Yourself BP Monitor
A do-it-yourself ( or automatic) BP monitor helps you check your blood pressure at the comfort and safety of your home. There are various features and benefits of an automatic BP monitor, making it an essential medical device to keep at home.
WHO Classification Indicator- This BP monitor comes with a detailed WHO classification indicator that tracks trends in your blood pressure & helps you to know where you stand on the chart
Irregular Heartbeat Detection– This automatic blood pressure monitor shows an error message when the heart rhythm shows a 25% deviation from the average rhythm. This lets you know that you need to consult a doctor regarding your health
Track your treatment- Checking your blood pressure regularly helps you analyse if your lifestyle changes or medications are working or not. Monitoring BP at home can help you and your physician make future decisions about your treatment.
Easy To Operate- The automatic BP monitor is an easy-to-use device. The monitor starts and stops working with just one button. Also, this becomes handy when the patient is all alone and there is no one to help
Saves Money- Self-monitoring might decrease the number of visits to your doctor or clinic.
Record Readings- The internal memory of this device records up to 100 recordings each for two users. This enables both the users to track and monitor their health regularly
In order to reap the benefits of the do-it-yourself BP monitor, it is important to understand how to correctly use this device for best results.
How to Use a Do-It-yourself BP Monitor
An automatic do-it-yourself BP monitor is easy to use. But still you'll need some basic instructions to understand the working of the device correctly.
Follow these important steps:
Connect the small plug of the cuff to the slot in the device.
Apply the cuff on the arm and make sure that the white line indicator should be at the centre of the upper arm.
Once fixed, apply the velcro uniformly at the back of the arm. Once the velcro is applied you are ready to take the measurements.
Switch on the device with the 'power on' button
The device will begin 'Auto BP Cuff Inflate' which will inflate the cuff. In a matter of a few seconds, you will see that the systolic and diastolic readings will be displayed on the screen
Once the readings are stable, you will see various options displayed on the screen.
Red, Yellow and Green indicators will indicate High, Medium and Normal blood pressure levels respectively.
The device will also display normal and irregular heart rate recordings on the screen.
Conclusion
Being able to track your blood pressure is essential to monitoring your health. So don't wait–get a BP monitor today and keep your health in check!.
BPL Medical Technologies provides a range of BP monitors. You can measure your BP with the same level of accuracy as seen in your doctor's clinic. With a combination of arm and wrist monitors and different sized screens, we ensure convenience and portability. Be in safe hands with BPL's BP monitors.