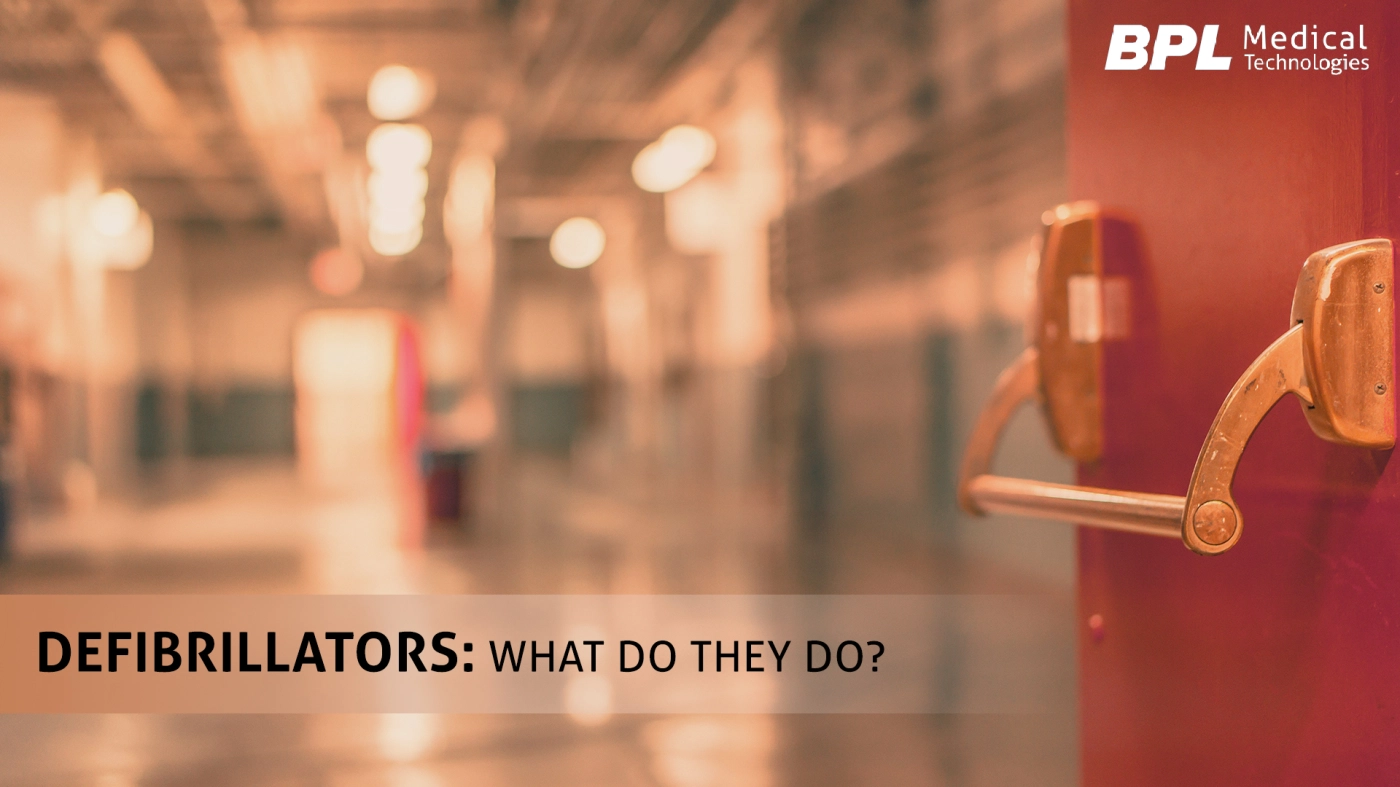 In this digital age, we seem to have more options for entertainment and recreation. However, our hectic lifestyle and inconsistent food habits have made us vulnerable to several diseases and some severe conditions like cardiac arrests.
Gone are the days when only people with cholesterol and heart problems suffer from cardiac arrests. There are several cases of Sudden Cardiac Arrests (SCAs) and millions of Indians seem to succumb to this, sometimes without any obvious health warnings. When SCA occurs, the heart of the person stops beating/functioning abruptly. If this situation is not handled immediately, it can lead to the death of the individual. These SCAs are caused due to a condition called as Ventricular Fibrillation (VF). In such conditions, it is mandatory to get the heart 'defibrillated' as soon as possible – as the chances of survival for the person (suffering from SCA) decreases by 7 to 10% for every minute lost (and in which normal heartbeat is not restored).
Clearly, minutes (or even seconds) stand between you remaining alive and you giving up your life to a SCA. This is where a portable device like Automated External Defibrillator (AED) can help you. These AEDs enable you to save a life within a few minutes.
What exactly does an Automated External Defibrillator do?
The good part about an AED medical device is that it is easy to operate, equipped with automated voice controls, and relatively light in weight to carry around. So, you can easily keep it in your medical emergency kit (in an ambulance or other first-response vehicles) and use it whenever the situation arises with the help of the voice commands.
AEDs are known to deliver an electric shock via the chest, to the heart. This kind of shock is used to potentially halt an irregular heartbeat and resume a normal heartbeat, after the occurrence of a Sudden Cardiac Arrest (SCA).
Steps to Effectively Use Automated External Defibrillators
1. With the help of electrodes, the AED checks the person's heart rhythm and determines if defibrillation is required.
2. If heart rhythm is irregular and defibrillation is needed, the voice command will instruct the device user (rescuer) to press the 'Shock' button.
3. Once the shock is given, the heart stops all activities for a moment and gets the chance to resume normal heartbeats.
4. The user simply has to follow the rest of the steps as per the voice commands.
The AEDs (also known as Public Access Defibrillators) available at BPL Medical Technologies, can be installed in public places such as malls, theatres, airports, railway stations, bus stations, office buildings, hotels, and so on so that life can be saved just in time when needed. In short, these should be present at locations where someone suffering from a sudden cardiac arrest need not depend on timely help from a doctor. They are so compact that they can be strategically placed outside elevators, inside cafeterias, inside convention centers, near changing rooms at sports venues, in main corridors or reception areas, and more.