BPL Medical Technologies has a storied heritage in delivering innovation and quality. Since its inception with the erstwhile British Physical Laboratories, BPL has pioneered innovative medical technologies along with its vast portfolio of consumer electronic products. After decades of success, BPL Medical Technologies was established as a separate company in 2013.
Beginning in 1963, BPL has established itself as a pioneer in the technological fields we have entered. From televisions to home appliances, BPL products have featured in the lives of every Indian. Since 1967, the company has been a frontrunner in introducing and indigenizing latest technological solutions. Their focus in cardiology is the reason BPL Medical Technologies was the first company to introduce the single-channel ECG to India.
Over the years we have constantly developed our ECG and defibrillator technologies, introducing new relevant features to our products to stay ahead of the demands of the medical industry. Building on our expertise, we have expanded our portfolio, introducing ultrasound devices in 1997 and patient monitoring devices in 2002. BPL Medical Technologies has consistently expanded into new fields, bringing the same commitment to providing high quality medical devices that provide the best medical care possible.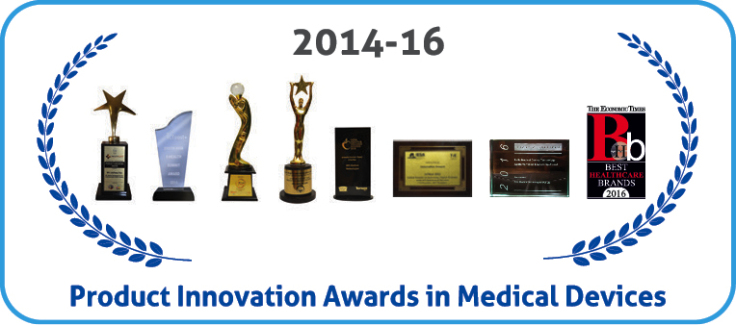 Our commitment to provide the best possible medical care has been rewarded with several excellence awards throughout our 50-year history. In 1995 and 1997, the government of India awarded BPL as the leading Indian company in the Department of Electronics. BPL Medical Technologies has also been awarded The Best Healthcare Brand by the Economic Times and the No.1 ECG Brand by Top Doctors Online in 2016. These awards are a testament to our continued drive to deliver innovative products and solutions for the Indian market.
Since our inception, we have constantly strived to meet high-quality standards driven by manufacturing. Our brand is committed towards making people's lives better, healthier, and happier. From creative solutions to delivering care, we look forward to exceeding your expectations.