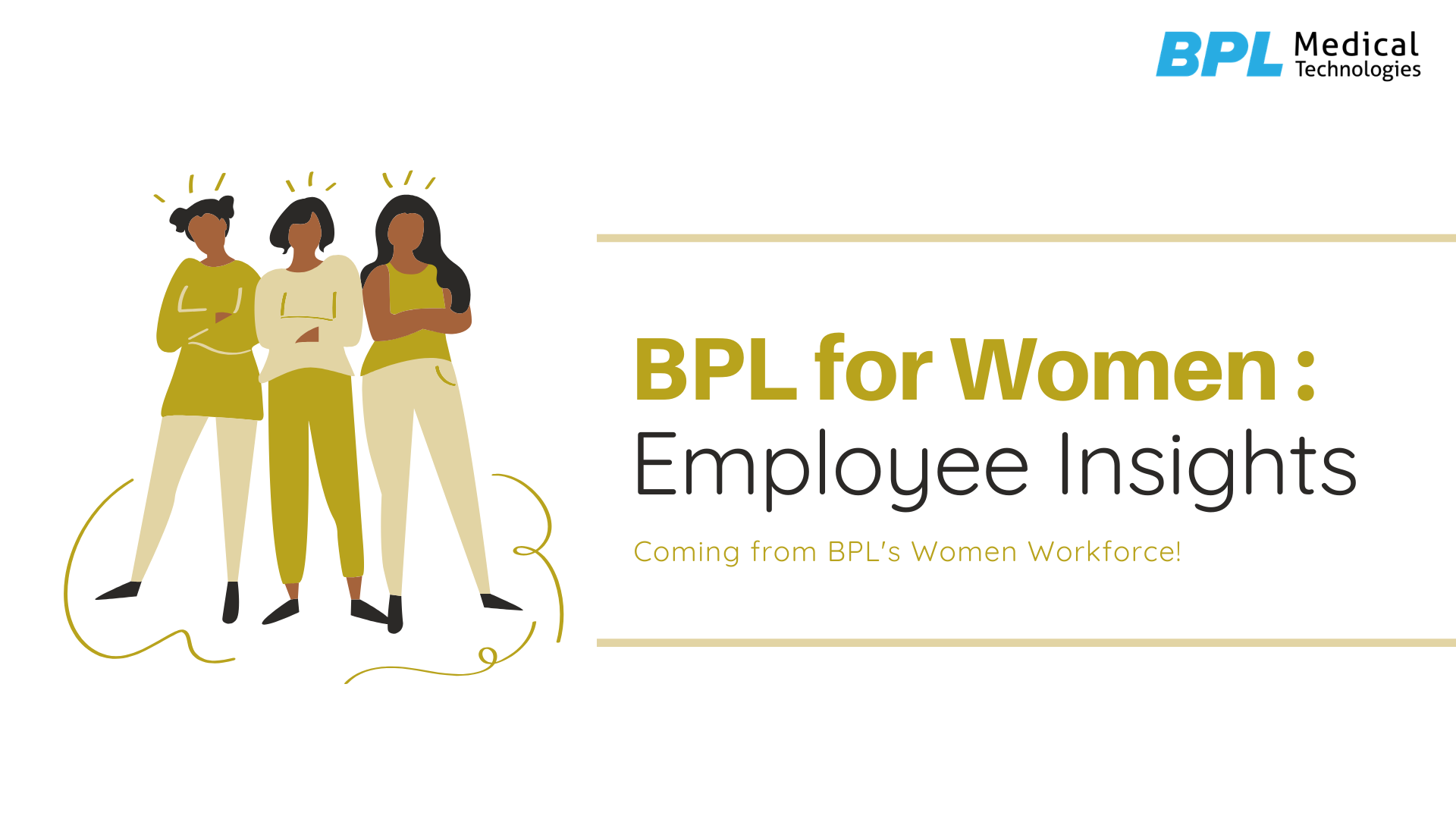 Last 5 years, the women workforce in India rose from 21% to 30% now. It's possible to have a job and enjoy it too.
It's 2020, and many women are now eager to work in the professional sectors. There are many examples of women leading the way. And I know that many companies are now opening their doors to promote gender equality. Do you know that from the last 5 years, the women's workforce in India rose from 21%-30%?
As a woman, I know that working for a company may still seem difficult. Trust me, it's entirely possible to work in a company and have work-life balance too! When I started working with BPL Med Tech, I had many concerns, but my team felt me welcome from the early stages.
Sometimes, I was the only lady on the team, and I felt safe to work in the company to express my opinions. The team is supportive, and we used to celebrate many events together, and we had good team bonding. As a company with 50 plus years of experience in this field, I was delighted to work with this team.
Kudos to the management for their help in recruiting more women on the team! Senior leadership shared our concerns and genuinely helped us to overcome any challenges. When it came to updating my skills, like learning MS Excel, management approved my request.
When I shared my ideas, management was open to receive them and work on them. We were noticed when we provided excellent work and management made it a point to share our positive attitude with others.
We had the freedom to create our own report style if the work demanded, management was open to receive new ways. We had to learn a lot of things on the job, and yes it takes some time, like any other company you need to have some patience.
I know that work-life balance is vital for everyone, and I am happy to state the BPL Med Tech team is supportive of the same. We were able to manage our office time and were able to have Saturday off, which was really lovely.
Overall, excellent learning and safe experience. I thank BPL Med Tech team from the bottom of my heart, and as a woman, you can definitely have a great experience here!